China Maritime Studies Institute
U.S. Naval War College
McCarty Little Hall Auditorium
Newport, Rhode Island
May 2-3, 2017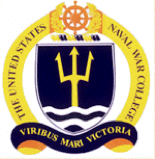 We are pleased to announce that on May 2-3, 2017, the Naval War College's China Maritime Studies Institute (CMSI) will hold an academic conference in Newport, RI on the topic of "China's Maritime Gray Zone Operations." The conference will explore China's use of non-naval components of sea power—above all, the coast guard and maritime militia—in order to defend and advance its maritime claims through operations short of armed conflict.
This conference covers China's major maritime forces beyond core PLA Navy units, with particular focus on China's second and third sea forces: the "white-hulled" Coast Guard and "blue-hulled" Maritime Militia. Increasingly, these paranaval forces, and the "gray zone" in which they typically operate, are where the greatest action is. Beijing works constantly in peacetime (and possibly in crises short of major combat operations with the United States) to "win without fighting" and thereby to further its unresolved land feature and maritime claims in the Near Seas (Yellow, East, and South China Seas). In short, these are operations conducted to alter the status quo without resorting to war, an approach that some Chinese sources term "War without Gun Smoke" (一场没有硝烟的战争). There is an urgent need for greater understanding of this vital yet under-explored topic.
International attendance is by invitation only.
Please contact LCDR Michael Cheng (michael.cheng@usnwc.edu) regarding any queries concerning the conference.  
NOTE: For DoD employees in need of the DoN/AA approval to travel, the Naval War College is in the process of requesting DoN/AA approval of the 2017 CMSI Conference as a Department of Defense sponsored conference. Once this blanket approval is received, DoD conference attendees WILL NOT need separate/individual conference approval to attend.
Click here to download a PDF of the conference agenda, which is also available below:
China's Gray Zone Maritime Operations
CMSI Annual Conference
Newport, RI
Tuesday, May 2–Wednesday, May 3, 2017
1 May (Monday)
1800 – No-host Social (Lobby of the Viking Hotel)
2 May (Tuesday)
0830 – Registration and Coffee
0900 – Welcome and Introductory Address: "China and the Gray Zone"
— Peter Dutton, Naval War College
0930 – Panel I. Key Strategic Dynamics
Moderator: Andrea Dew, Co-Director, Center on Irregular Warfare and Armed Groups (CIWAG), Naval War College
Presentation 1: "Theory, Paradoxes, and Policy in the Gray Zone"
— Van Jackson, Asia-Pacific Center for Security Studies
Presentation 2: "Paranaval Forces in the Gray Zone"
— Capt. Dale Rielage, USN, U.S. Pacific Fleet
— Austin Strange, Harvard University
Presentation 3: "Nationalism as a Driver of Chinese Maritime Behavior"
— Andrew Chubb, University of Western Australia
Discussant: TBD
11:00 – Coffee Break
11:30 – Noontime Keynote: "China's Seaward Expansion—'Strategy,' or Something Else?"
— Al Willner, CNA Corporation
12:15 – Lunch Break
13:00 – Panel II. Coast Guard: Missions, Organization, and Force Structure
Moderator: Ginger L. Denton, U.S. Coast Guard Academy
Presentation 1: "Civil Maritime Strategy and Missions"
— Lyle Morris, RAND Corporation
Presentation 2: "Civil Maritime Organization and Operations"
— Ryan Martinson, Naval War College
Presentation 3: "Civil Maritime Force Structure and Trends"
— Josh Hickey, Office of Naval Intelligence
— Andrew S. Erickson, Naval War College
Discussant:
— Alessio Patalano, King's College London
14:30 – Afternoon Break
14:45 – Panel III. Maritime Militia: Missions, Organization, and Force Structure
Moderator: Eric Pedersen, Office of Naval Intelligence
Presentation 1: "Maritime Militia Organization and Force Structure"
— Morgan Clemens, Defense Group, Inc.
— Michael Weber, Defense Group, Inc.
Presentation 2: "Maritime Militia, Border and Coastal Defense, and Reconnaissance-Strike Operations"
— Mark Stokes, Project 2049 Institute
Presentation 3: "Maritime Militia Operations and Trends"
— Conor Kennedy, Naval War College
Discussant: Barney Moreland, U.S. Pacific Fleet
16:15 – Administrative Remarks
1800 – Cocktails – Viking Hotel
1830 – Dinner – Viking Hotel
1900 – Evening Keynote Address: "U.S. Interests in Maritime East Asia and Chinese Gray Zone Operations"
— Hon. J. Randy Forbes
2100 – Day 1 Adjourns
3 May (Wednesday)
0830 – Morning Coffee
0900 – Panel IV. Near Seas: Gray Zone Scenarios
Moderator: Admiral Mike McDevitt, CNA Corporation
Presentation 1: "The South China Sea: Actions, Reactions, Future Trends, and Scenarios"
— Bonnie Glaser, Center for Strategic and International Studies
— Matthew Funaiole, Center for Strategic and International Studies
Presentation 2: "Chinese Paramilitary Operations in the East China Sea and Japan's Response"
— Adam Liff, Indiana University
Presentation 3: "The East China Sea: Future Trends and Scenarios"
— Capt. Katsuya Yamamoto, JMSDF
Discussant: Paul S. Giarra, Global Strategies & Transformation
10:30 – Coffee Break
11:00 – Panel V. Policy Challenges and Recommendations
Moderator: Cdr. Corey Johnston, USN—Assistant Naval Attaché, U.S. Embassy Beijing
Presentation 1: "Legal Challenges and Options"
— Jonathan Odom, Asia-Pacific Center for Security Studies
Presentation 2: "Deterrence, Signaling, Escalation, and Crisis Management"
— Michael Mazarr, RAND Corporation
Discussant: TBD
12:00 – Closing Keynote: "Implications for the U.S. Navy"
— TBD
13:00 – Conference Adjourns